Arosa Classic Car 2022: Der rote Porsche-Peter nimmt Sie mit – fünf Minuten Onboard Action im Carrera RSR 2.8
Hier geht's zum Onboard-Video: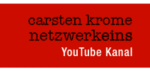 https://www.netzwerkeins.com/2022/11/01/arosa-classic-car-2022-der-rote-porsche-peter-nimmt-sie-mit-fuenf-minuten-onboard-action-im-carrera-rsr-2-8/
Die Story:
Der "rote Porsche-Peter", ein sympathischer Eidgenosse aus Mörschwil im Kanton St. Gallen, ist seit vielen Jahren mit luftgekühlten Porsche 911 unterwegs. Sei es ein 1967er 911 S (1.991 ccm, 160 PS) oder ein 1992 Carrera RS des Typs 964 (ein "Teppichmodell"): In einem leuchtenden Rotton sind sie alle lackiert. Und: Natürlich trifft diese Feststellung auch auf den Dritten im Neunelfer-Bunde zu. Dessen Entstehung ist nicht zuletzt auf Besuche historischer Rennereignisse wie "Arosa Classic Car", dem "Jochpass Oldtimer Memorial" oder dem "Memorial Bergrennen Steckborn-Eichhölzli" in der Bodenseeregion zurückzuführen. Für den fahr-begeisterten Unternehmer im Bereich der Abwasser-Technik stand schon lange fest: In seiner Sammlung fehlte noch ein authentisches Renngerät. Es sollte dem Chrom-Zeitalter entstammen, ein ordentlich breites Hinterteil haben, ein niedriges Eigengewicht und eine anständige PS-Ausbeute. Das Ergebnis erinnert an jenen Carrera RSR 2.8, den Georg Loos und Porsche-Mitarbeiter Jürgen Barth im Motorsportjahr 1973 mit der historisch relevanten Chassisnummer 911 ( … to be continued … )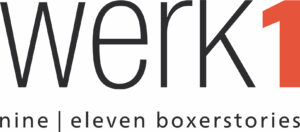 Weiterlesen? Sehr gerne – demnächst in werk1 nine // eleven boxerstories
#aircooled #aircooledporsche #erbacherporsche #porscheclassic #porsche911 #backdate #porschefan #porsche #porscheporn #carrera #flat6 #flatsix #classiccar #aircooledclassic #aircooledpassion #petrolhead #porschelife #instacars #zuffenhausen #carporn #worldisflat #luftgekühlt #rsr #instcar #shooting #carsofinstagram #mezger #getoutanddrive #eggenbergermotorenbau #erbacherporsche911
NEUE PLAYLIST auf Carsten Krome Netzwerkeins @youtube: Swiss Edition🇨🇭 – on the road again.
Hier geht's zur Playlist:
https://www.netzwerkeins.com/2022/10/18/swiss-edition-on-the-road-again/