the white room | rennsport, stilikonen
1978er Porsche 911 SC 3.0 Coupé (180 PS); Rückbau mit Stilelementen des 911 S/T 2.3 sowie des RSR 2.8
Jurassic (Stöffel-)Park.
Internationales Klassentreffen im Westerwald.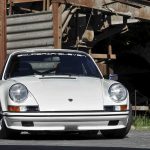 Ein Dreiliter-SC mit 180 PS, aus den Vereinigten Staaten re-importiert und in eine wüste 964-Interpreation umgemodelt, gereichte diesem Neubau-Vorhaben zur Grundlage. Im Stöffelpark bei Enspel mitten im Westerwald trafen sich zwei gute, alte Bekannte und ein Malteser, um das Ergebnis in Augenschein zu nehmen.
Einen Moment bitte – schon wieder ein Malteser? Da war doch was!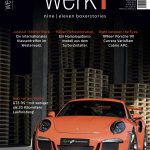 Weiterlesen? Sehr gerne – in werk1 #001 nine | eleven boxerstories.
Im Zeitschriftenhandel ab Freitag, 9. August 2019. Bestellen Sie Ihre persönliche Ausgabe ganz bequem online: https://www.carsten-krome.de
Carsten Krome, Nikon df, versus Malcolm Porsche with Heiko Hermes @Stöffelpark
A nice and sunny shooting day with three enthusiastic Porschists: a friend from Malta, abroad his island only fluent in English, a commonly-known customizer out of Germany's Westerwald-region and Carsten Krome as well, trippin' out with his all-new Nikon df.
Results could be much worse, more to be seen in werk1 nine | eleven boxerstories, a printed quality publication about Porsche. Better in german? Right here!
Außerdem könnte Sie das interessieren:
Restomod at its very best: Back in the Summer of '69 – 1969er Porsche 912 Coupé, Umbau zum Carrera RSR 2.8.
https://www.netzwerkeins.com/2018/11/17/restomod-at-its-very-best-back-in-the-summer-of-69/
Knockin' on wood: der zweite Versuch. Thorsten Stutes Odyssee mit einem 1970er Porsche 911 S Coupé.
https://www.netzwerkeins.com/2018/04/15/knockin-on-wood-der-zweite-versuch-thorsten-states-wilde-odyssee-mit-einem-1970er-porsche-911-s/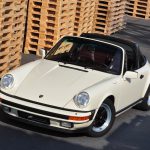 Wolkes Zeit-Reise. 1984er Porsche 911 Carrera targa 3.2: US-Reimport mit Katalysator.