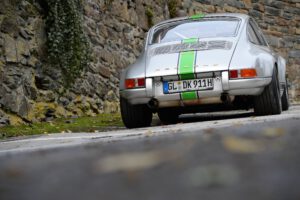 Faszination Porsche 911 S/T: 35 Fahrzeuge ließ Porsche im Sportjahr 1971 entstehen. Jedes brachte 880 Kilogramm auf die Waage. 1972 trat ein verändertes Reglement in Kraft. Der Automobil-Weltsportverband FIA legte die Mindestgewichte noch einmal neu fest. In der Kategorie der GT-Sportwagen bis 2.500 ccm Hubraum betrug es nunmehr 960 Kilogramm. Porsche glich die fast zehnprozentige Zuladung mit der vollen Ausschöpfung der vorgegebenen Hubraumgrenze aus. Der 911 ST 2,5 war ein noch exklusiveres Modell als die 2,3-Liter-Version, 14 Einheiten werden übereinstimmend als Stückzahl 1972 genannt. Anscheinend ließ sich nicht jeder sportlich orientierte Kunde zum Umstieg in einen ST 2,5 bewegen. Von den damaligen Verhältnissen profitiert der Sammler- und Investitionsmarkt unserer Zeit. Das weiß nicht zuletzt Dirk Krapohl. Der Porsche-Intimus aus Bergisch Gladbach lebt und liebt die Faszination 911 S/T ( … to be continued … )
Weiterlesen? Sehr gerne – in der neuen werk1-Ausgabe 001 | 2020, ab 31. Juli 20 | 20 – dem letzten (Frei-)Tag des Monats – im gut sortierten Zeitschriftenhandel erhältlich.
https://www.netzwerkeins.com/2020/07/23/neues-leben-fuer-die-eins-werk1-sports-cars-culture-meldet-sich-zurueck-runderneuert-am-letzten-tag-im-juli-20-20-im-guten-zeitschriftenhandel/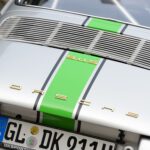 Oder jetzt ganz einfach im neuen >>> NETZWERKEINS | ONLINE STORE bestellen:
https://www.netzwerkeins.com/produkt/werk1-ausgabe-nr-001-sommer-2020/
>>> weitere Informationen zur neuen werk1, Ausgabe #001 | 2020,  finden Sie hier:
https://www.netzwerkeins.com/2020/07/23/cover-star-der-werk1-ausgabe-001-2020-1992er-mletzko-porsche-911-964-carrera-2-heartbeat-we-are-the-m-people/
Sehen Sie sich diesen Beitrag (Wording | Images by Carsten Krome Netzwerkeins) auch auf Instagram an:
Sieh dir diesen Beitrag auf Instagram an
… oder auch auf Facebook:
Außerdem dürfte Sie das interessieren: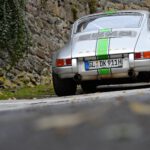 Neue Instagram-Story: "Win on Sunday, sell on Monday" – Dirk Krapohl, Porsche-Intimus, lebt und liebt die Faszination 911 S/T.
https://www.netzwerkeins.com/2020/08/17/neue-instagram-story-win-on-sunday-sell-on-monday-dirk-krapohl-porsche-intimus-lebt-und-liebt-die-faszination-911-s-t/