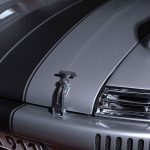 The fact that the expertise for the Porsche brand is at home at dp Motorsport in Overath-Immekeppel in the german Rhineland region, does not require any specific reference. The company, founded by the legendary design ace Ekkehard Zimmermann (79) is managed by his son Patrick Zimmermann in the second generation with a slightly different focus. The purely competitive racing business is no longer as clearly in the foreground as it was in prehistoric times. Instead, active, holistic conversions have taken up more and more space. This also applies to the latest project from the Sülztal: At a special customer request, a Porsche Carrera 3.2 Coupé, produced back in 1985, was transformed into the "Silver Surfer", a statement to the famous 911 S/T, which paved the way for the Porsche icons RS and RSR in the early 1970s. The guiding principle: meticulous, modern and flawless.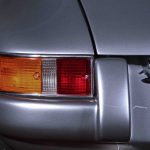 Like to read more on dp Motorsport's official website? Gladly, here:
>> https://www.dp-motorsport.de/en/silver-surfer-3-6-st-2/ <<
Responsible for the content: Carsten Krome Netzwerkeins
Please also consider Jordi Miranda's artistic gallery of images about the "Silver Surfer", an interpretation of the Porsche 911 S/T with the genes of the Carrera 3.2.